With the winter festivities upon us, I thought I would share a great recipe for those moments when that last glass of wine may not have been such a great idea; leaving us feeling less than our best.
Rosehip and ginger festive reviver is basically a rehydration drink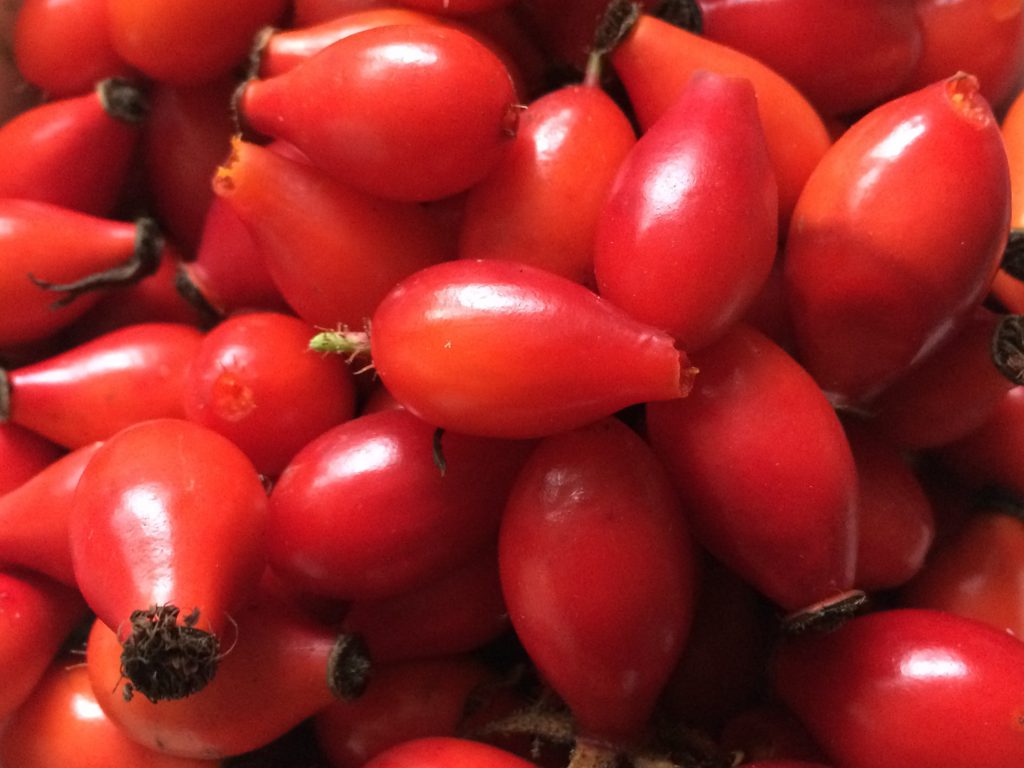 (great for hangovers and overindulgence).
Rose hips are really high in vitamins and minerals, particularly Vitamin C, while also calming to the digestive tract.
The ginger relieves nausea and
sickness while keeping that tiered chilly feeling at bay, while the sugar, salt and bicarb help to rehydrate us.
You will need
50 g dried rose hips (no seeds)
1 tsp good salt
2 tsp dried ground ginger
1 tsp citric acid
2 tsp bicarbonate of soda
3 tbsp caster sugar
*****
Grind or bash the rose hips until you get a fine powder.
Add all the other ingredients and mix thoroughly.
USE: Add half of the sherbet to 1 litre of warm water. Stir and drink freely.
Store in a dry airtight container and it will last as a store cupboard go to, pick me up for those days after the celebrations and overindulgence.
Save
Save