at Witchampton Village Hall, Nr Wimborne, Dorset.
Throughout the autumn months berries, hips, haws and herbs adorn our hedgerows. A herbal abundance that we can gather to create winter tonics, immune-boosting syrups and delicious food that can help support our health and wellbeing throughout the darker months ahead.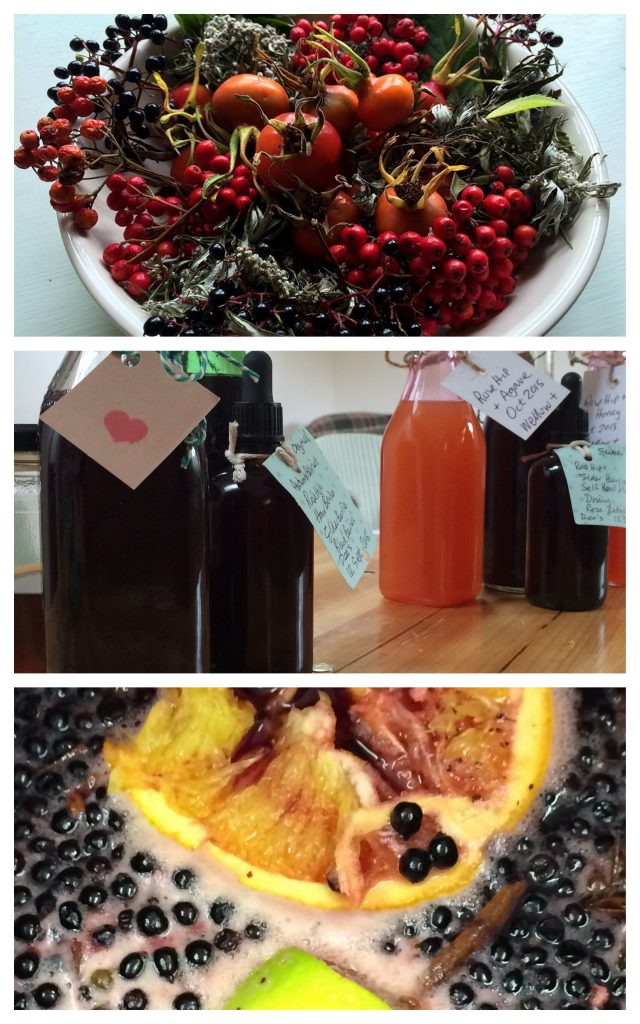 With our baskets in hand, we will be out amongst the hedgerows foraging and learning about the medicinal properties of the herbs & berries we find. Back in the kitchen, we will create immune-boosting syrups, delicious oxymels and autumn tonics, easy to make recipes for you and your family.
Cost – £65.00 per person.
Refreshments and handouts will be provided. Due to COVID-19 restrictions there will be a limited number of places on this workshop, so booking early is advisable.
Please see below for details on how we will be keeping COVID-19 safe
If you would like to book a place or require further information please use the button below or drop me an email, Dee at hedgerowdee@hotmail.com or call me on 07876711407 (happy to call you back).
Keeping COVID19 safe –
​The group will be kept to a maximum of 5 people plus me.
*
You will be provided with a visor style face mask for wearing during the workshop – the wearing of the visor will be required in line with government requirements/recommendations.
*
You will be required to bring your own mug for tea and your own lunch and eating utensils. Refreshments throughout the day and afternoon cake will be provided by me.
*
Social distancing will be followed in accordance with government requirements/recommendations.
*