Despite the name, dandelion root coffee doesn't really taste much like coffee at all, but it is delicious and good for you.
It's not difficult to make and is a lot cheaper than buying it, in fact, all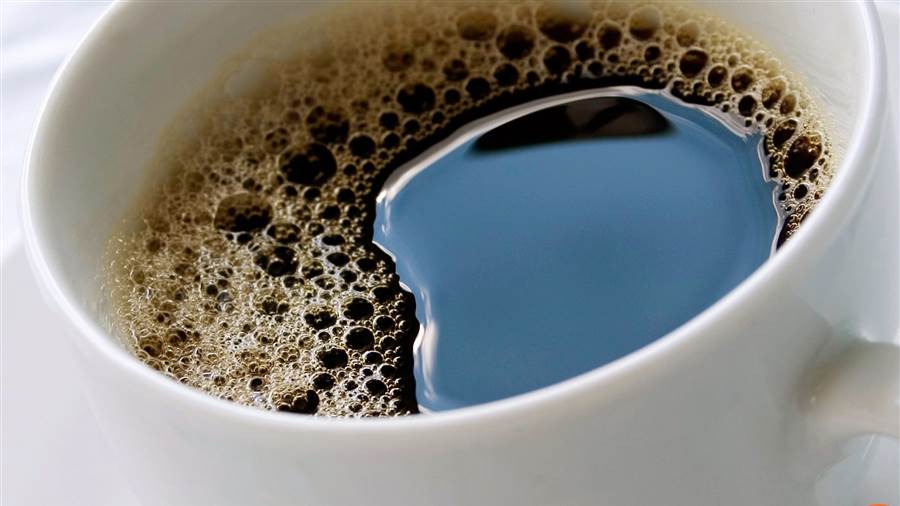 it requires is your time and for the oven to be switched on.
Dandelion roots are renowned for supporting and helping the digestive system, making this a great after-dinner drink.
You'll need about 15 dandelion roots to make enough for a cup of coffee.
So, when you're out digging the garden this winter save your dandelion roots from the compost heap and bring them inside, give them a good scrub and leave them in a warm dry space to dry out for a couple of days. After a couple of days slice the roots up into short lengths or roughly chop in a food processor.
Preheat the oven to around 200C/gas mark 6, spread the roots out on a lined baking tray and roast them for a couple of hours (leave the oven door slightly open to allow any moisture to escape). Turn the roots from time to time to ensure they roast evenly. How long you roast them is really down to personal taste, a guide would be about 20-30mins.
Once roasted, grind your roots finely using a spice or coffee grinder. Store in an airtight container.
To make: add boiling water to one heaped teaspoon of the ground dandelion root, adding milk and/or sugar if you like.
Sometimes, I like to add ground spices to my root coffee: cinnamon or cardamom work really well, the quantity again depends on personal taste, a good pinch to every teaspoon is a good starting point.
The perfect caffeine-free cuppa after spending the day out in the garden.