Spring 2019 –  Saturday 27th April – 10am-4.00pm – £60.00 per person –

FULLY BOOKED



at Witchampton Village Hall, Nr Wimborne, Dorset.
As new growth appears everywhere, you will be amazed as we explore the remarkable world of wild medicinal herbs that are growing amongst our hedgerows, gardens and green spaces.
Not only are we able to eat a lot of these wild plants but they also have amazing medicinal/health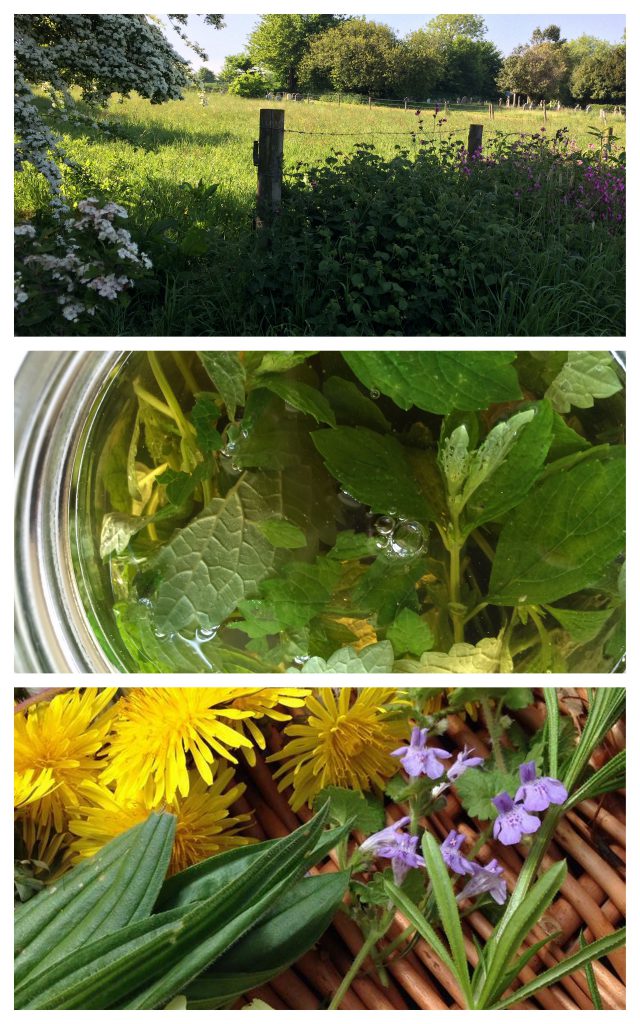 giving properties that we can use in preventing and treating our seasonal ailments.
During the day you will:-
Be out and about learning easy ways to identify a variety of spring herbs.
Learn all about the medicinal/health giving properties of the herbs we find and how you can use them to treat your seasonal ailments and enhance your day to day health and wellbeing.
Forage and use the bounty we find to cook lunch together; giving you a variety of receipes to take home with you.
Learn to make delicious infused vinegars and spring time tea blends.
Gardening, walking and weeding will become an opportunity to create wellness for the whole family in a way that is fun, easy and tasty.
A delicious seasonal vegetarian lunch, refreshments and fully detailed handouts are provided.
If you would like to book a place or require further information please use the button below or drop me an email, Dee at hedgerowdee@hotmail.com or call me on 07876711407 (happy to call you back).