Strawberry and Rose Compote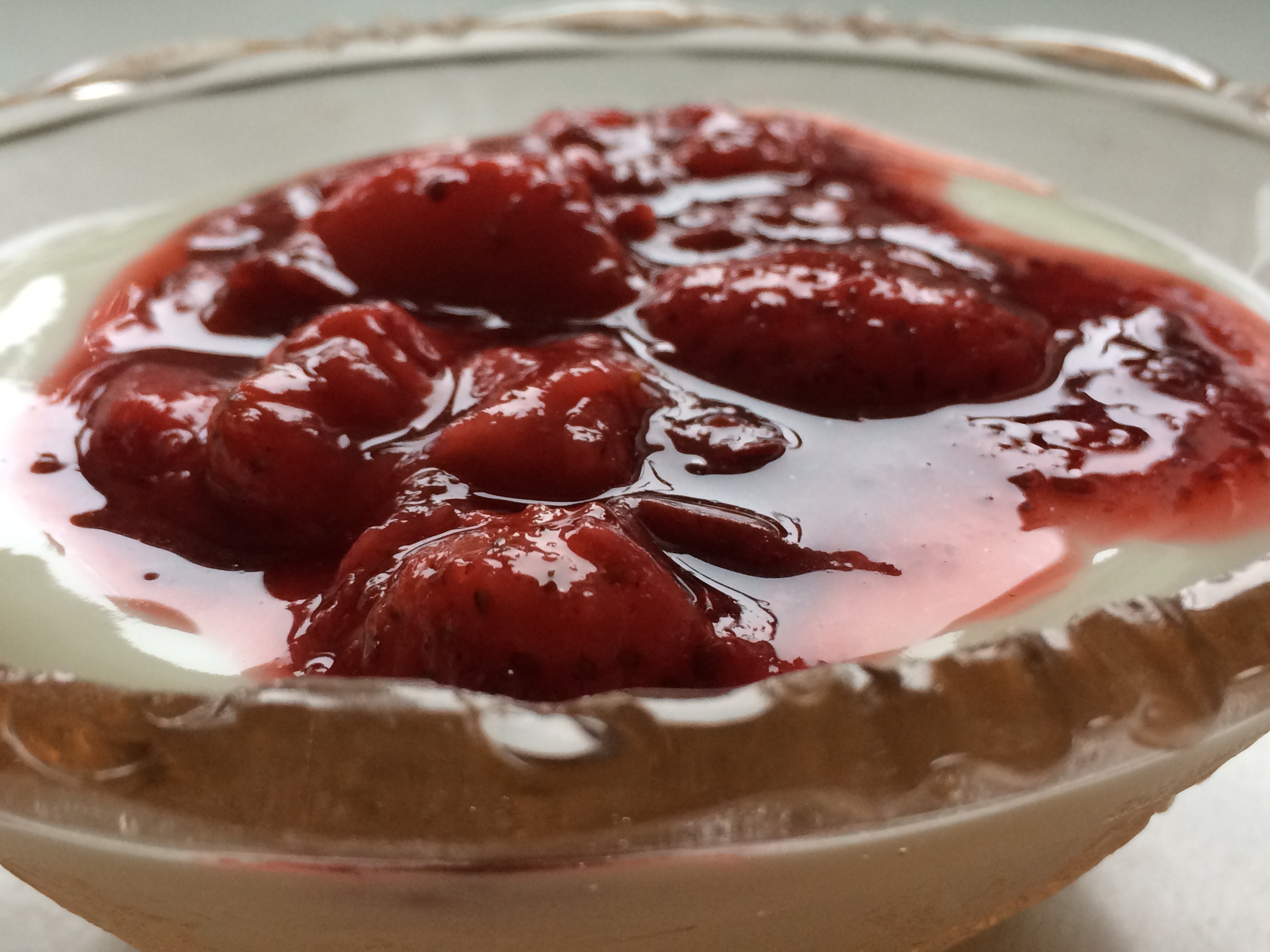 I will be making many things for the kitchen, medicine cupboard and bathroom with the rose petals I collect this summer; one of my favourite being Strawberry and Rose Compote.
It literally only takes a few minutes to make and is so delicious I can't resist eating it straight out of the jar.
You will need
Strawberries * Natural Rose Extract * 1/2 Lemon * Rose petals (optional)
*****
Gently stew your strawberries in a pan (no need to add water), you can chop them up or leave them whole, or both. It won't take long for the strawberries to start to break down and release their juices, 5-10mins.
At this point add a little rose extract to taste, start with a little as it can be quite strong (rose syrup, rose hydrosol or a strong rose infusion/tea would also be a great alternative).
I then stir through some rose petals (optional) and a squeeze of lemon juice, you now want to leave your compote to cool, it will thicken a little.
If your strawberries are juicy and sweet you won't need to add any sweeter but do add a little honey or like to taste if you need to.
Use your compote like jam; stir through yoghurt, drizzle over ice-cream, it makes a great filling for cakes or you can just eat on its own out of the jar. 
It won't keep long, as it has no sugar or preservative in but I don't think you'll find it lasts that long. I think it's nicer to make a fresh batch when you fancy it.
Note: If you want your compote to be thicker in consistency, just stir in some ground chia seeds.