at Witchampton Village Hall, Nr Wimborne, Dorset. 10am – 4pm

Summer not only gifts us with longer, sunnier days but our hedgerows, fields, gardens, and green spaces offer up an abundance of wild medicinal flora.
During this workshop, you will forage and learn about the herbs of summer,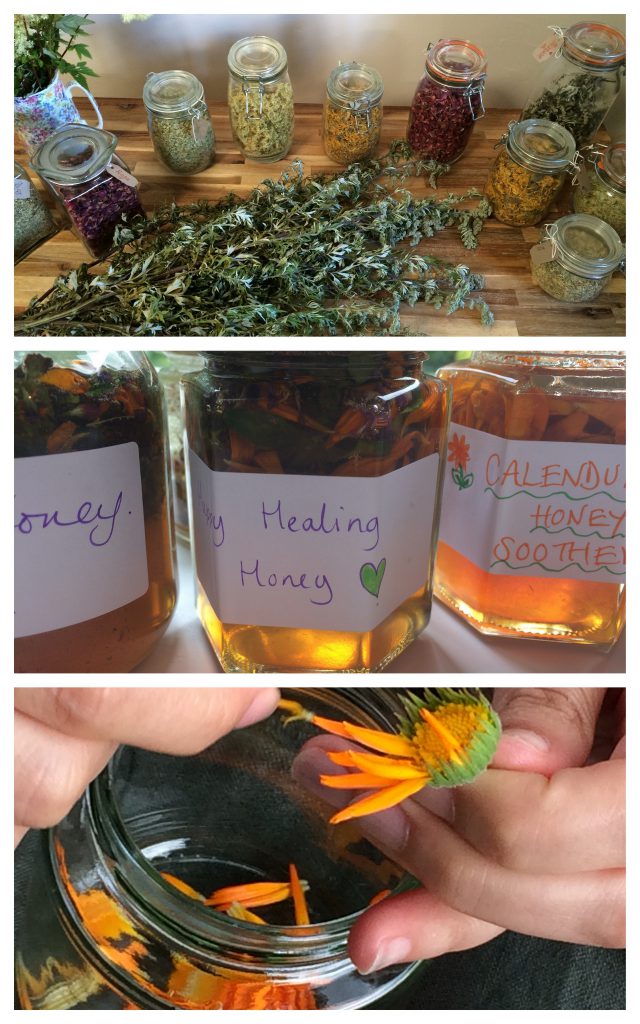 their medicinal uses, and how we can use them daily for our health, wellbeing, and to treat seasonal ailments.
You will learn to make herb-infused honey, aromatic sprays and learn the best ways to dry the herbs we find to make a variety of herbal teas: enabling you to fill your teapots throughout the months ahead with the beautiful, free, herbal bounty that you can gather from your green spaces and gardens.
Please Note: This workshop involves easy walking and foraging.
This is very much a hands-on workshop, where you will make a variety of remedies to take home with you and receive detailed handouts. Refreshments are provided.
A light, vegetarian lunch, and refreshments will be provided.
Cost: £65.00 per person.
If you would like to book a place or require further information please use the button below or drop me an email, Dee at hedgerowdee@hotmail.com or call me on 07876711407 (happy to call you back).
Keeping COVID19 safe – We will keep COVID19 safe in accordance with all government guidelines at the time of the workshop.