Please note: This course is only open to students who have completed 'A Year Amongst The Hedgerows' course.
Wild Heart Plant Connection 2020
is an opportunity to come and learn to connect and work at a deep energetic/spirit level with the plants as our allies and teachers.
This is how our ancestors worked; they held a deep connection to the spirit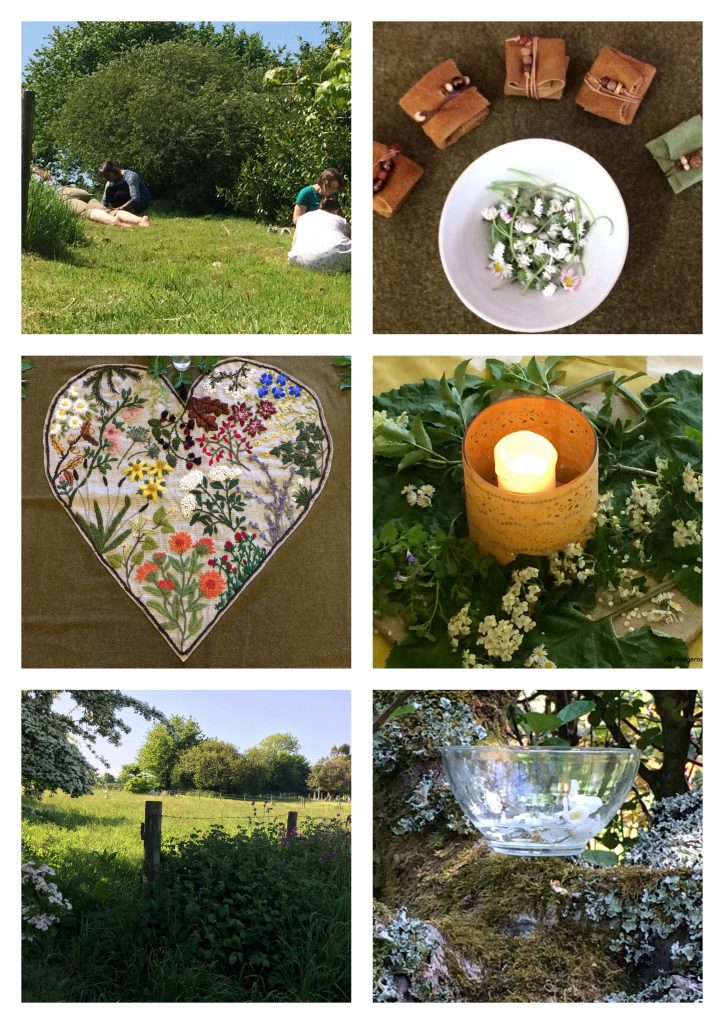 of the plants and a deep understanding of our interconnectedness and co-creative relationship. When we open ourselves up to connecting with the plants in this way we open up opportunities to receive the deep teachings and healings that the plants offer us through our wild heart connection. This course offers you the opportunity to reawaken this connection.
Throughout the course, you will
reawaken your wild heart, learning to connect and establishing deeper relationships with the plants as your allies and teachers and to receive the gifts of plant spirit medicine.
Through this heart-centered connection, you will open up pathways to a deeper healing journey, a deeper connection to the plants, the earth and your place within it.
Some of the tools and techniques we will use include –
Making and using plant spirit essences –
A variety of plant meditation(s)/ Plant spirit journeying –
Green breath meditation/journeying –
Smudging – Plant bathing & energy clearing techniques –
Dreamwork – Journaling
Dates 2020 – Sunday's 19/4, 17/5, 14/6, 12/7, 9/8, 13/9, 18/10
at Witchampton Village Hall, Nr Wimborne, Dorset.
Each day will start at 10 am and finish around 4-5pm.
A light vegetarian lunch, refreshments, handouts etc. will be provided.
Total Cost: £920.00 (Split payment options are available)
This course is designed to reawaken your wild heart and introduce you to a variety of techniques to deepen your plant spirit connection.
This is not a qualification but a connection for life.